Virtual Event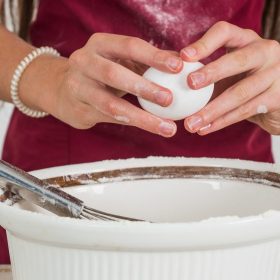 Baking for Middle School and High School
Enrichment , Ofek , Teen & Kids
04:00 PM (PST)
Duration: 1 hour
This course is for teens who love being in the kitchen and who want to learn how to bake. If you would like to knead, roll out dough, beat or whisk and mix – this course is for you. Whether it's a cake, cookies, or maybe desserts, we will learn how to understand the art of Israeli baking and the love that it brings.
This is a series of courses that are offered throughout the year. Different recipes will be taught in each course. We invite you to register to the whole series.
אם אתם בני נוער שאוהבים להיות במטבח או שרוצים ללמוד לאפות – הקורס הזה הוא בשבילכם!
בואו ללמוד איתנו ללוש, לרדד, להקציף, לקפל, לערבב מסות ולזלף. בין אם זאת עוגה לימי הולדת, עוגיות לחג או קינוחים לארוחת שישי, אנחנו נלמד להבין את אומנות האפיה והאהבה שבאה איתה. אנחנו מזמינים אתכם להצטרף אלינו למטבח וביחד לחוות את האפייה הישראלית.
אנו מציעים סדרה של קורסים לאורך השנה. בכל קורס נאפה דברים חדשים. אנו מזמינים אתכם להרשם לכל המפגשים לאורך השנה.
this course is also available on different days
Need some help picking the right course ?
You're not sure what program is fit for your kids ? We're here to help.
Fill the form bellow and we will get back to you quickly so we can pick together the right courses.
×