Virtual Event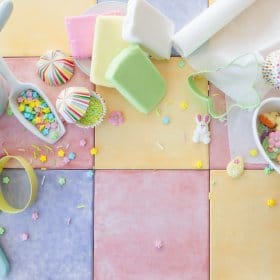 04:00 PM (PST)
Duration: 45 minutes
Please join me to a wonderful baking journey, we will work with chocolate, bread, cakes, cold deserts and breakfast.
Before every class, student will receive a recipe with required ingredients and the preparation steps. We would then make the recipe in class, while communicating in Hebrew.
This class is in Hebrew.
הצטרפו אלי למסע נפלא וטעים בעולם האפייה. בכל שעור נעסוק בנושא מסויים מעולם האפייה כמו: שוקולד, לחם, עוגות מהירות, קינוחים קרים, וארוחת בוקר.
לפני כל שעור כל תלמיד יקבל מתכון ובו מפורטים כל החומרים הנדרשים ושלבי ההכנה. כמובן שעל הדרך נלמד גם תכנים הקשורים לנושא השעור.
אז קדימה, הצטרפו אלי לחוויה מדהימה המשלבת את כל החושים. והכי חשוב נדבר, נשחק, ונכין מטעמים והכל בעברית כמובן.
השיעור יועבר בעברית.
RECURING EVENT

(4 SESSIONS)
Thu., MARCH 25TH
04:00 PM

(PST)
Thu., APRIL 22nd
04:00 PM

(PST)
Thu., MAY 06TH
04:00 PM

(PST)
Thu., MAY 13TH
04:00 PM

(PST)
this course is also available on different days
Need some help picking the right course ?
You're not sure what program is fit for your kids ? We're here to help.
Fill the form bellow and we will get back to you quickly so we can pick together the right courses.
×