FAIRLAWN IS CELEBRATING ISRAEL! | ניו ג׳רזי פיירלון חוגגת עצמאות
Fairlawn, NJ
Israel Independence Day , Regional Event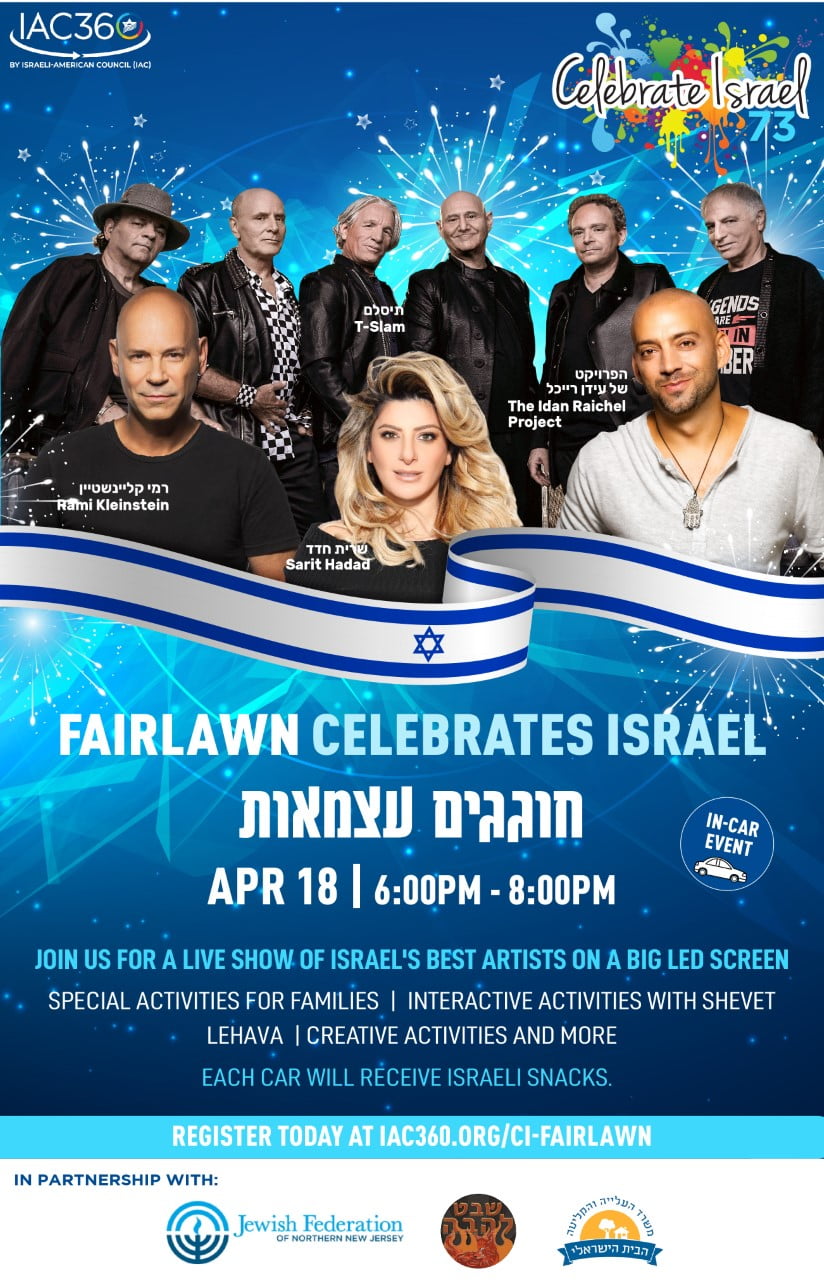 06:00 PM (EST)
Duration: 2 hours
IAC New Jersey and Shevet Lehava are excited to invite the community to an amazing Independence Day Celebration, where we will celebrate 73 years of independence for the State of Israel.
The event is hosted in collaboration with Shevet Lehava and with the support of the Jewish Federation of Northern New Jersey.
IAC ניו ג'רזי ושבט להבה מתרגשים להזמין את הקהילה למסיבת יום העצמאות מדהימה שבה נחגוג 73 שנות עצמאות למדינת ישראל. האירוע יתחיל עם פעילות אינטראקטיבית וחוויתית עם שבט להבה. במהלך הערב כל מכונית תקבל נשנושים ישראליים וגם פעילויות יצירה וחידות. בשעה 7 בערב נתחיל הקרנה חגיגית מבנייני האומה בירושלים עם הופעות של רמי קליינשטיין, תיסלם, שרית חדד, הפרויקט של עידן רייכל ועוד על מסכי לד חדשניים. אל תפספסו!
*האירוע בשיתוף פעולה עם שבט להבה, המרכז הישראלי, הבית הישראלי ובתמיכה של פדרציית צפון ניו גרזי*
this course is also available on different days
×