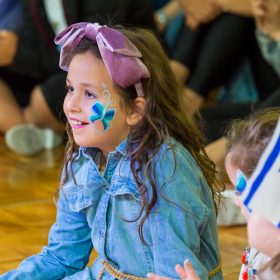 LAS VEGAS IS CELEBRATING ISRAEL!
Las Vegas, NV
Israel Independence Day , Regional Event
05:30 PM (PST)
Duration: 3 hours 30 minutes
IAC las Vegas is inviting the community to take part in a community festival for the whole family while we keep the event Covid safe. We will have a special in-car experience, stations with activities, a special DJ with Israeli music, and different options for families to go to a stations in their capsules. When it will get dark outside the fun is just getting started with a special live broadcast from Israel with Rami Kleinstein, T Slam, Sarit Hadad, and The Idan Raichel Project.
this course is also available on different days
Need some help picking the right course ?
You're not sure what program is fit for your kids ? We're here to help.
Fill the form bellow and we will get back to you quickly so we can pick together the right courses.
×