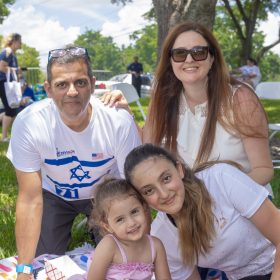 ROCHESTER IS CELEBRATING ISRAEL!
Rochester, NY
Community , Israel Independence Day , Regional Event
06:00 PM (EST)
Duration: 2 hours
A community celebration for the 73rd Independence Day of the State of Israel at JCC with Israeli music, children's sessions, a backgammon tournament, the most Israeli car decoration, flags and a live broadcast of the show from Israel in collaboration with leading artists. Masks must be worn.
חגיגה קהילתית ליום העצמאות ה- 73 של מדינת ישראל ב JCC עם מוזיקה ישראלית, הפעלות לילדים, טורניר שש בש, קישוט המכונית הכי ישראלית, דגלים ושידור ישיר של המופע מישראל בשיתוף עם אמנים מובילים. חובת לבישת מסיכות.
this course is also available on different days
Need some help picking the right course ?
You're not sure what program is fit for your kids ? We're here to help.
Fill the form bellow and we will get back to you quickly so we can pick together the right courses.
×