Virtual Event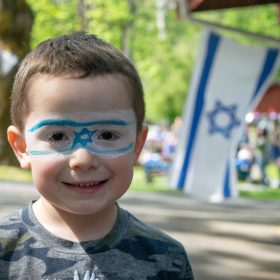 ST. LOUIS IS CELEBRATING ISRAEL
St. Louis, Missouri
Community , Israel Independence Day , Regional Event
05:30 PM (CST)
Duration: 1 hour 30 minutes
You are invited for a Drive-In Community-Wide Yom Ha'Atzmaut Celebration in the back parking lot of the JCC Staenberg Family Complex, 2 Millstone Campus Drive, St. Louis, MO 63146.
Decorate your car in blue & white with Israeli flags! There will be prizes for the best decorations, as well as games for children. The first 100 cars will receive a special gift bag. We encourage attendees to bring lawn chairs and refreshments.
Boxed dinners are available by pre-order from Simon Kohn's Kosher Meat and Deli. Food must be ordered no later than noon on Tuesday, April 13th, at the following link: https://www.kohnskosher.com/
Additionally, there will be a special concert celebrating Israel's 73 years of independence with Rami Kleinstein, T-Slam, Sarit Hadad and The Idan Raichel Project.
The event will comply with COVID restrictions & social distancing protocols. See you soon!
this course is also available on different days
×