Connectivism Program
Las Vegas, NV
Edge , Mishelanu Students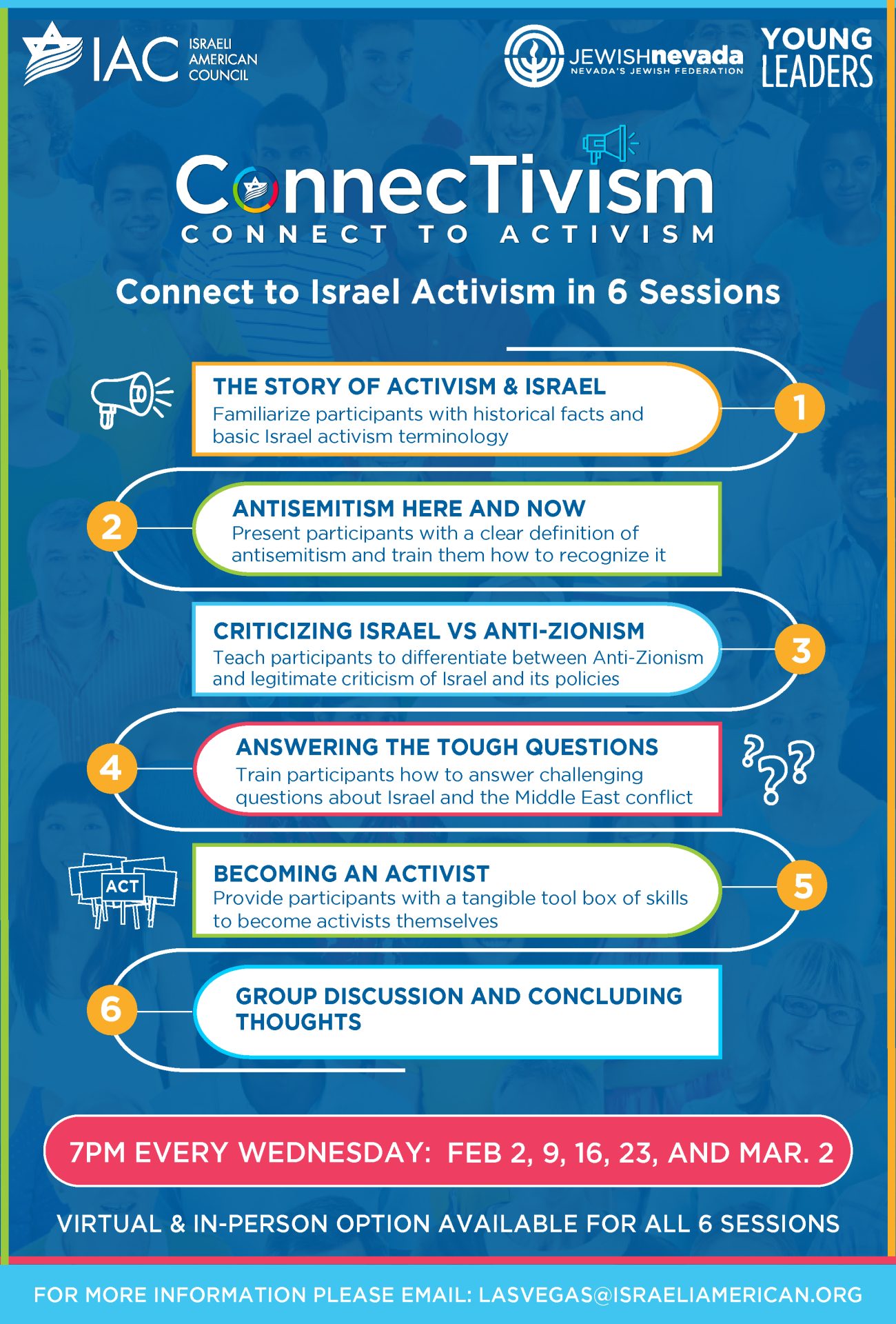 Wed., FEBRUARY 2nd TO Wed., MARCH 2nd
07:00 PM (PST)
Duration: 1 hour
Connectivism is an online activism program for pro-Israel and pro-Jewish activism.
Through interactive online sessions led by our experts, participants go through a journey that guides and empowers them to become pro-Israel activists.
Sessions include discovering the terminology of pro-Israel and pro-Jewish activism, practicing responses to tough questions, learning about the current state of antisemitism, the difference between productive criticism of Israel and anti-Zionism, and practicing action plans using real-life situations.
Due to COVID 19 Pandemic and in order to maintain the health of our community – participation in our event requires signing a health form when you arrive to the event. Please do not come if you are experiencing symptoms or have been exposed to someone who is sick. Help us all keep our families, friends, and community healthy – we all share the responsibility!
RECURING EVENT

(5 SESSIONS)
Wed., FEBRUARY 2nd
07:00 PM

(PST)
Wed., FEBRUARY 09TH
07:00 PM

(PST)
Wed., FEBRUARY 16TH
07:00 PM

(PST)
Wed., FEBRUARY 23rd
07:00 PM

(PST)
Wed., MARCH 2nd
07:00 PM

(PST)
this course is also available on different days
×