Virtual Event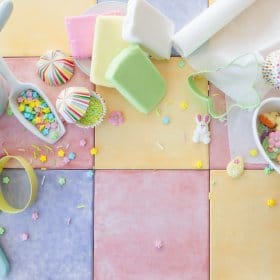 Cooking for Middle School and High School
04:00 PM (PST)
Duration: 45 minutes
Join me for a magical, pleasant and delicious Israeli cooking experience. During each lesson, we will prepare different authentic Israeli food together, that is both delicious and easy to make. We will mix, chop, spice and taste it all, yummy! Before each lesson begins, students will receive a recipe with a list of necessary ingredients, and how to best prepare for class. In each lesson we will connect to the related holiday or topic such as Pesach, and Yom Ha'atzmaut . So come and join me and together we will discover the magic of the Israeli kitchen!
הצטרפו אלי לחוויה קסומה, נעימה וטעימה של בישול ישראלי אותנטי.
בכל מפגש נבשל ביחד מאכלים שונים, טעימים וקלים להכנה.
נערבב, נקצוץ, נתבל ונטעם את הכל, יאמי!
מתכונים, רשימת המצרכים הדרושים, ואופן ההכנה יישלחו אליכם לפני כל מפגש.
ואיך אפשר בישול בלי מפגשים מיוחדים לפסח ויום העצמאות.
תתכוננו למתכונים מפתיעים וטעימים במיוחד שנכין ביחד ותוכלו לפנק בהם את המשפחה והחברים.
אז בואו והצטרפו אלי ונגלה ביחד את קסם המטבח הישראלי.
RECURING EVENT

(5 SESSIONS)
Tue., MARCH 23rd
04:00 PM

(PST)
Tue., APRIL 06TH
04:00 PM

(PST)
Tue., APRIL 20TH
04:00 PM

(PST)
Tue., APRIL 27TH
04:00 PM

(PST)
Tue., MAY 04TH
04:00 PM

(PST)
this course is also available on different days
×