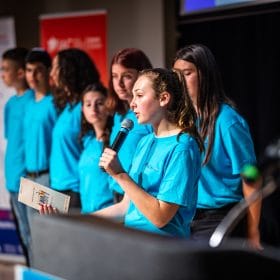 EITANIM: HIGH SCHOOL LEADERSHIP PROGRAM (NEW JERSEY – LOWER HUDSON)
EITANIM , EITANIM High school , Regional Event
07:30 PM (EST)
Duration: 1 hour 30 minutes
This flagship entrepreneurship 7-session program for young leaders presents a new spring-only semester that will bring together Jewish and Israeli-American middle and high school students for an immersive, project-based learning experience. Participants connect to modern Israel, create meaningful social connections, and gain both hard and soft skills all while igniting their "Israeliness."
IAC Eitanim is for curious, young leaders! Gain skills like: Creative Thinking || Pitch & Presentation || Decision Making || Time Management || Teamwork || Design Thinking & more vital skills for their future!
Spring Semester: February – May
Number of sessions: 7
Duration: 90 minutes per session
Group size: 10-15
Fee: $105
High School New Jersey group will meet on Tuesdays at 7:30pm EST starting March 2nd.
this course is also available on different days
Need some help picking the right course ?
You're not sure what program is fit for your kids ? We're here to help.
Fill the form bellow and we will get back to you quickly so we can pick together the right courses.
×