Virtual Event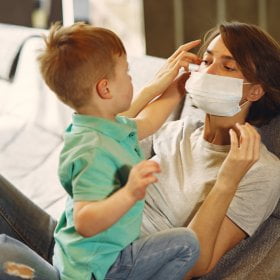 Family Vision During Covid Times
09:00 AM (PST)
Duration: 45 minutes
In this 5 session course we will talk about different aspects of being a parent to children ages 1 to 12 especially today in Covid time. We will talk about simple and practical tools that you will be able to use as soon as the next day. We will cover the following topics: Session 1: Limits in a democratic house and the magic cure. Session 2: Self-esteem and self- confidence. Session 3: Sibling rivalry, Anger management and Problem solving. Session 4: Undue attention, Power struggles, Revenge and Avoidance. Session 5: Morning routines, meals, sleep and fears. This class is in Hebrew.
אנו מזמינה אתכם לקורס בן חמישה מפגשים אשר במהלכו נדון במגוון נושאים הנוגעים לחייהם של כל ההורים ובמיוחד היום בתקופת הקורונה כשכולנו בבית כל היום. במהלך הקורס ניתן כלים פרקטיים פשוטים שתוכלו ליישם כבר למחרת בבקר.
הקורס מיועד להורים עם ילדים בגילאי שנה-12.
במהלך הקורס נדון בנושאים הבאים:
מפגש 1: חוקים וגבולות בבית דמוקרטי ותרופת הקסם.
מפגש 2: ביטחון ודימוי עצמי.
מפגש 3: מריבות בין אחים, ניהול כעסים ופתרון בעיות.
מפגש 4: העסקת יתר מאבקי כוח, נקמה וייאוש.
מפגש 5: שגרת בוקר, ארוחות, שינה ופחדים.
הקורס יועבר בעברית.
RECURING EVENT

(5 SESSIONS)
Mon., FEBRUARY 22nd
09:00 AM

(PST)
Mon., MARCH 1st
09:00 AM

(PST)
Mon., MARCH 08TH
09:00 AM

(PST)
Mon., MARCH 15TH
09:00 AM

(PST)
Mon., MARCH 22nd
09:00 AM

(PST)
this course is also available on different days
×