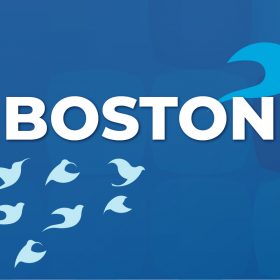 Gvanim Community Leadership
Boston, MA
Gvanim Community Leadership
Tue., OCTOBER 19TH TO Tue., JUNE 28TH
07:00 PM (EST)
Duration: 3 hours
Gvanim Community Leadership is the IAC's flagship program designed to empower Israeli Americans to become leaders in the Israeli- and Jewish American communities.
The program's curriculum is built around three pillars: identity, leadership, and community.
Over the course of the program participants get to immerse themselves in in-depth conversations about their multifaceted identities, meet community leaders, learn from experts about the Jewish-American history and landscape, develop grassroots leadership and community-building skills, and lead local community task forces.
For more information please contact us at gvanim@israeliamerican.org
תכנית גוונים היא תוכנית הדגל של ארגון ה- IAC  ובנויה ברוח החזון והמטרות של הארגון. צירי התוכן המרכזיים של התכנית הם: זהות, מנהיגות, קהילה .
לתוכנית 10 מפגשים, סדנא ויום סיור שבהם תצאו למסע אישי וקהילתי מרתק, תחשפו לדמויות מפתח בהנהגת הקהילה היהודית – ישראלי – אמריקאית ותרכשו כלים של מנהיגות והתנסות בבינוי קהילתי.
התוכנית מיועדת לישראלים-אמריקאים או בנות/ים ישראלים, המתגוררים בארה"ב, מעורבים בקהילתם או מגלים עניין בעשייה הקהילתית והובלתה.
"את מפגשי התוכנית ינחו יחדיו מנהל/ת ה – IAC ומנחה מקצועית.
לפרטים נוספים אנא פנו אלינו במייל: gvanim@israeliamerican.org
this course is also available on different days
×