Virtual Event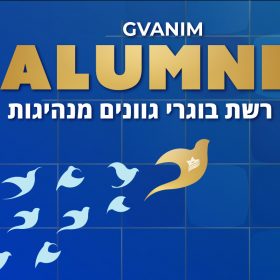 CHALLENGES AND BIG IDEAS SHAPING THE JEWISH AMERICAN COMMUNITY TODAY
יהדות ארה"ב – רעיונות, אתגרים ותהליכים מעצבי קהילה
Sun., OCTOBER 17TH TO Thu., NOVEMBER 11TH
10:00 AM (PST)
Duration: 1 hour 30 minutes
IAC Gvanim Alumni Network In partnership with the Shalom Hartman Institute (SHI) invite you to unique series about the challenges and the big ideas shaping 21st century Judaism in North America. In addition, we will learn what might teach and inform our future path as Israeli-Americans.
IAC רשת בוגרי גוונים בשותפות עם מכון שלום הרטמן מזמינים אתכם לסדרה ייחודית ומרתקת ולשיח מעמיק אודות ההסטוריה, התהליכים והאתגרים המעצבים את היהדות במאה ה- 21 באמריקה והשפעתן על העתיד של הקהילה הישראלית-אמריקאית.
המפגש הראשון ניתן במתנה לכל בוגרות/י גוונים, שאר מפגש הסידרה הם בתשלום סמלי של $50
פתיחת הסדרה: מר נתי סיידוף, יו"ר חבר המנהלים IAC
מפגש ראשון: מהו יהודי? מורכבות הזהות היהודית באמריקה ד"ר דניאל הרטמן
This session will explore the development of American Jewish Identity over the course of the past fifty years, including the role communal institutions have played in shaping our current communal landscape.
(Sun October 17th 10am PST)
מפגש שני: מעורבותה של יהדות ארה"ב במרחב הציבורי ד"ר אילנה שטיין-היין
What does it mean to be an American Jew in the Public Square, coming from Israel, how do we move from being part of a national majority, to being amongst a nation's minority demographic?
(Thursday, October 21st 6pm PST)
מפגש שלישי: "הארץ המובטחת" האחרת: אתגרי הבידול וייחודה של יהדות ארה"ב רבה לורן ברקון
Challenges of America for Israeli Jews, Mix of no homes to 2 homes and Diaspora, Citizenship and the modern state of Israel.
(Thursday, October 28th 6pm PST)
מפגש רביעי: יהדות אמריקה במאה ה -21 – להיכן אנו הולכים מכאן? ג'וש לדון
Institution, Identity, Understanding the Structures of American Judaism, and the moment or possible turning point upon which we stand today.
(Thursday, November 11th 6pm PST)
 סיכום הסדרה ומבט לעתיד: מר שוהם ניקולט, מנכ"ל IAC  ומייסד שותף
הסדרה כולה היא חלק ממפגשי רשת בוגרי תוכנית גוונים למנהיגות קהילתית.
ההשתתפות במפגש הראשון היא חינמית.
ההשתתפות ב-3 המפגשים הנוספים היא $50.
this course is also available on different days
×