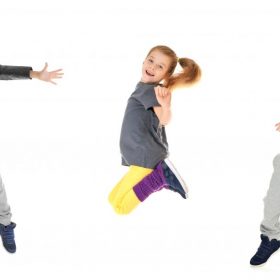 Hip Hop for Kids Free Lesson
Los Angeles, CA
04:30 PM (PST)
Duration: 1 hour
Join us for a free Hip hop lesson for kids on Thursday.
This is an upbeat class that introduces the fundamentals of Hip hop through a creative and fun way for the young ones.
Class format includes warm up, stretching, across the floor, choreography, and a recital at the end of the session.
This is a wonderful way to keep kids active and gain confidence.
Schedule:
AGES 5-7 on Thursdays 4:30 PM
AGES 8-11 on Thursdays 5:30 PM
Due to COVID 19 Pandemic and in order to maintain the health of our community – participation in our event requires signing a health form when you arrive to the event. Please do not come if you are experiencing symptoms or have been exposed to someone who is sick. Help us all keep our families, friends, and community healthy – we all share the responsibility!
this course is also available on different days
×