Houston 6 Million Steps March
Houston, TX
Community , Regional Event , Yom Hashoah
09:00 AM (CST)
Duration: 2 hours
Join us as we take part in a unique worldwide effort to preserve the memory of the Holocaust, by walking towards the goal of reaching 6 Million Steps in honor of 6 Million Jewish Lives Lost.
You are invited to walk together on April 11 between 9:00am and 11:00am,  or track and add your steps to the national count by using the link https://www.iac360.org/6m/
Exact meeting point will be sent via email to all attendees.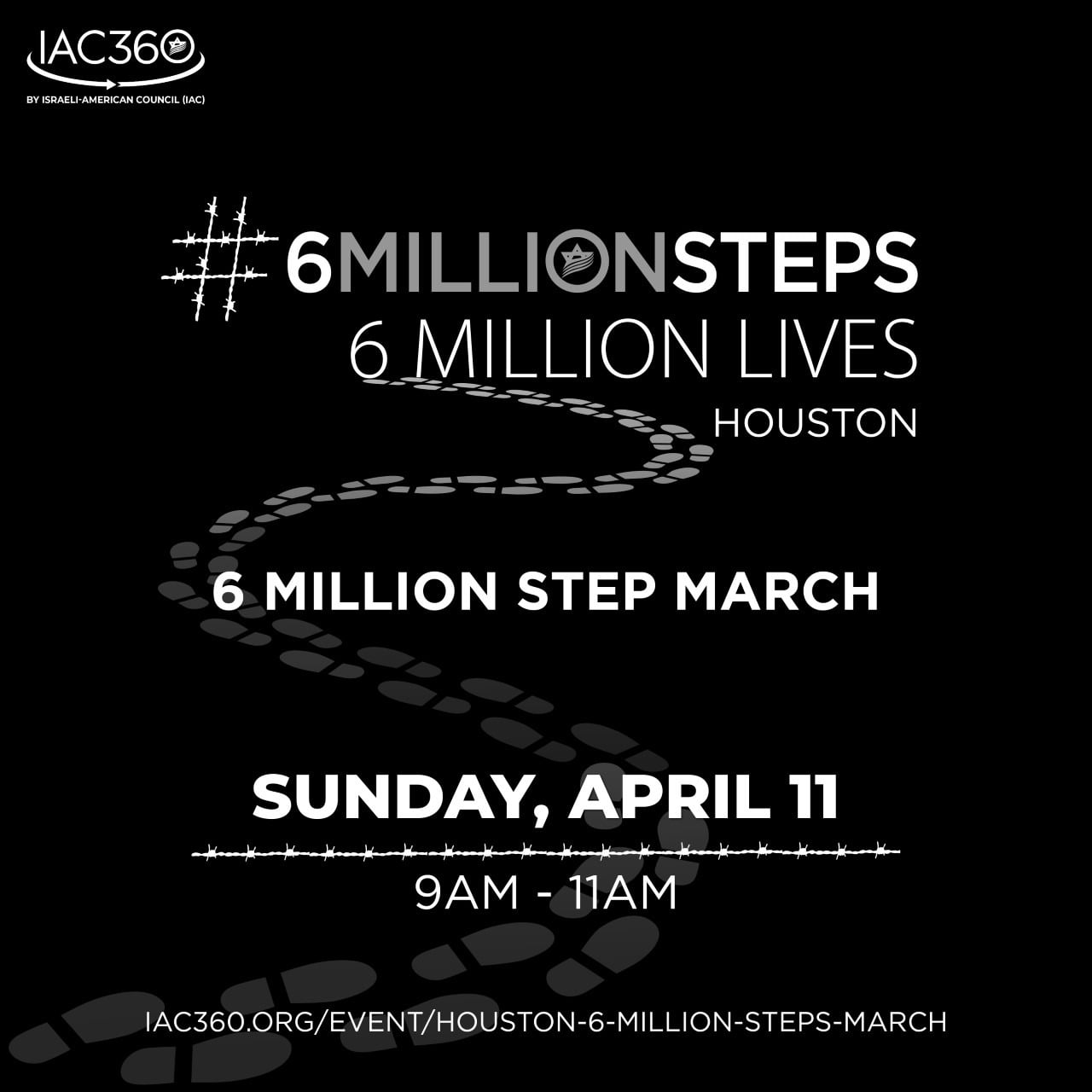 צעדה קהילתית לציון יום השואה.
this course is also available on different days
Need some help picking the right course ?
You're not sure what program is fit for your kids ? We're here to help.
Fill the form bellow and we will get back to you quickly so we can pick together the right courses.
×