Houston 6 Million Steps March
Houston, TX
Community , Regional Event , Yom Hashoah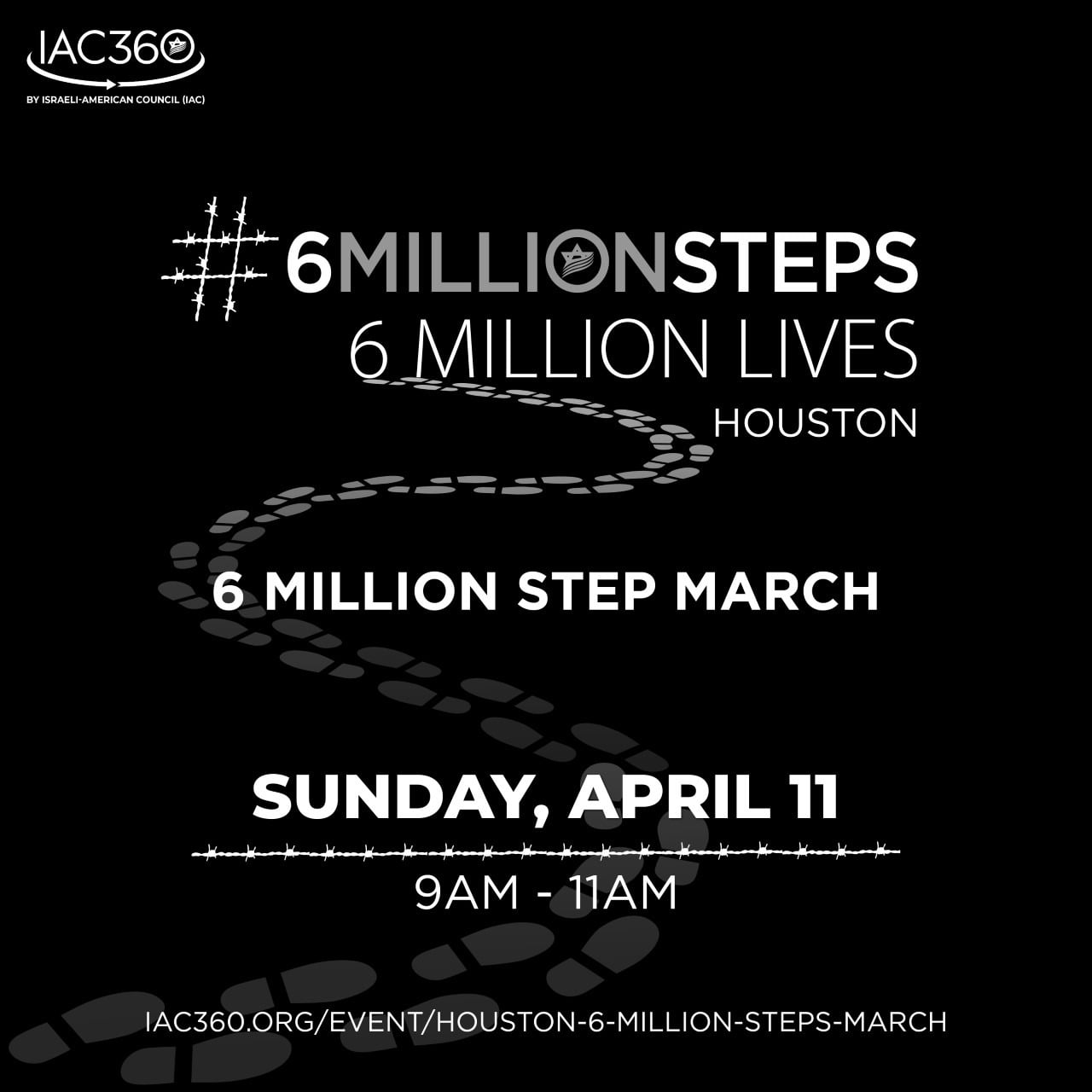 09:00 AM (CST)
Duration: 2 hours
Join us as we take part in a unique worldwide effort to preserve the memory of the Holocaust, by walking towards the goal of reaching 6 Million Steps in honor of 6 Million Jewish Lives Lost.
You are invited to walk together on April 11 between 9:00am and 11:00am,  or track and add your steps to the national count by using the link https://www.iac360.org/6m/
Exact meeting point will be sent via email to all attendees.
צעדה קהילתית לציון יום השואה.
this course is also available on different days
×