Virtual Event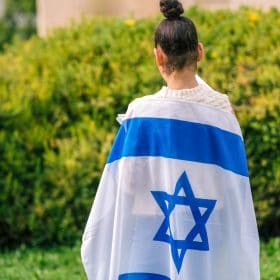 Israel is My Home: Writing My Yom Hazikaron
Coast to Coast
Coast to Coast , Community , Yom Hazikaron
10:00 AM (PST)
Duration: 1 hour
Join Yakir Ben-Moshe and other community members for a writing experience. We will read songs and stories about bereavement and loss, the collective pain that each of us feels on this day, and we will embark on personal writing exercises following the topic: How do we turn memory into longing? How do we create words in the face of the missing? The Israeli landscape, society and culture are always with us, and sometimes it seems that only words have the power to stand up to the pain.
Space is limited–only 20 spots available.
נקרא שירים וסיפורים על שכול ואובדן, הכאב הקולקטיבי שכל אחד מאתנו מרגיש ביום זה, ונצא לתרגילי כתיבה אישיים בעקבות הנושא: כיצד להפוך את הזיכרון לגעגוע? כיצד לברוא מלים מול החסר? הנוף, החברה והתרבות הישראלים נישאים עמנו תמיד, ונדמה לפעמים שרק למלים יש כוח לעמוד מול אלו
this course is also available on different days
Need some help picking the right course ?
You're not sure what program is fit for your kids ? We're here to help.
Fill the form bellow and we will get back to you quickly so we can pick together the right courses.
×