Virtual Event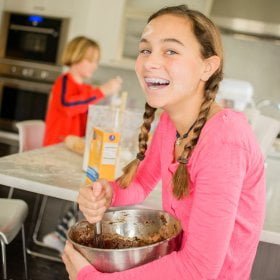 Baking for a Cause- New Jersey
Community , Regional Event
02:00 PM (EST)
Duration: 1 hour
Join us for 3 interactive and fun meetings for 5th-7th graders.
Let's bake together with the talented Jasmin Lindenberg and give back to the community.
First meeting, we will get to know each other and talk about donating to the community.
The second meeting, we will bake together with the guidance of Jasmin.
The third meeting is summary.
The cost is for the wrapping materials that will be available for pick up from Tenafly, Closter, Fairlawn, and Monclair.
Space is limited.
מפגש חוייתי ואינטרקטיבי לילדי כיתות ה׳-ז׳, על נתינה ומפגש אפיית עוגות עם יסמין לינדנברג המוכשרת. כל העוגות שנאפה עם יסמין יתרמו לקשישים.
מפגש ראשון, נכיר זה את זו ונדבר על תרומה לקהילה
מפגש שני, נאפה יחד בהנחייתה של יסמין
מפגש שלישי, סיכום
העלות היא עבור חומרי האריזה שניתן יהיה לקחת מנקודות איסוף בערים טנפליי, קלוסטר, פיירלון ומונקלייר.
אנא הרשמו בהקדם. מספר המקומות מוגבל.
RECURING EVENT

(3 SESSIONS)
Mon., JANUARY 25TH
02:00 PM

(PST)
Mon., FEBRUARY 1st
02:00 PM

(PST)
Mon., FEBRUARY 08TH
02:00 PM

(PST)
this course is also available on different days
Need some help picking the right course ?
You're not sure what program is fit for your kids ? We're here to help.
Fill the form bellow and we will get back to you quickly so we can pick together the right courses.
×