Unmasking Purim: In-Car Experience
Redmond, WA. (Seattle)
Community , Regional Event
10:30 AM (PST)
Duration: 2 hours 30 minutes
Purim is coming, Purim is coming! Costumes, the Megillah, and Food, Oy My! Come and join our in-car experience. Travel through the Megillah and solve riddles along the way. Bring your smiles, a wonderful attitude and be ready to have fun with IAC and the Tzofim!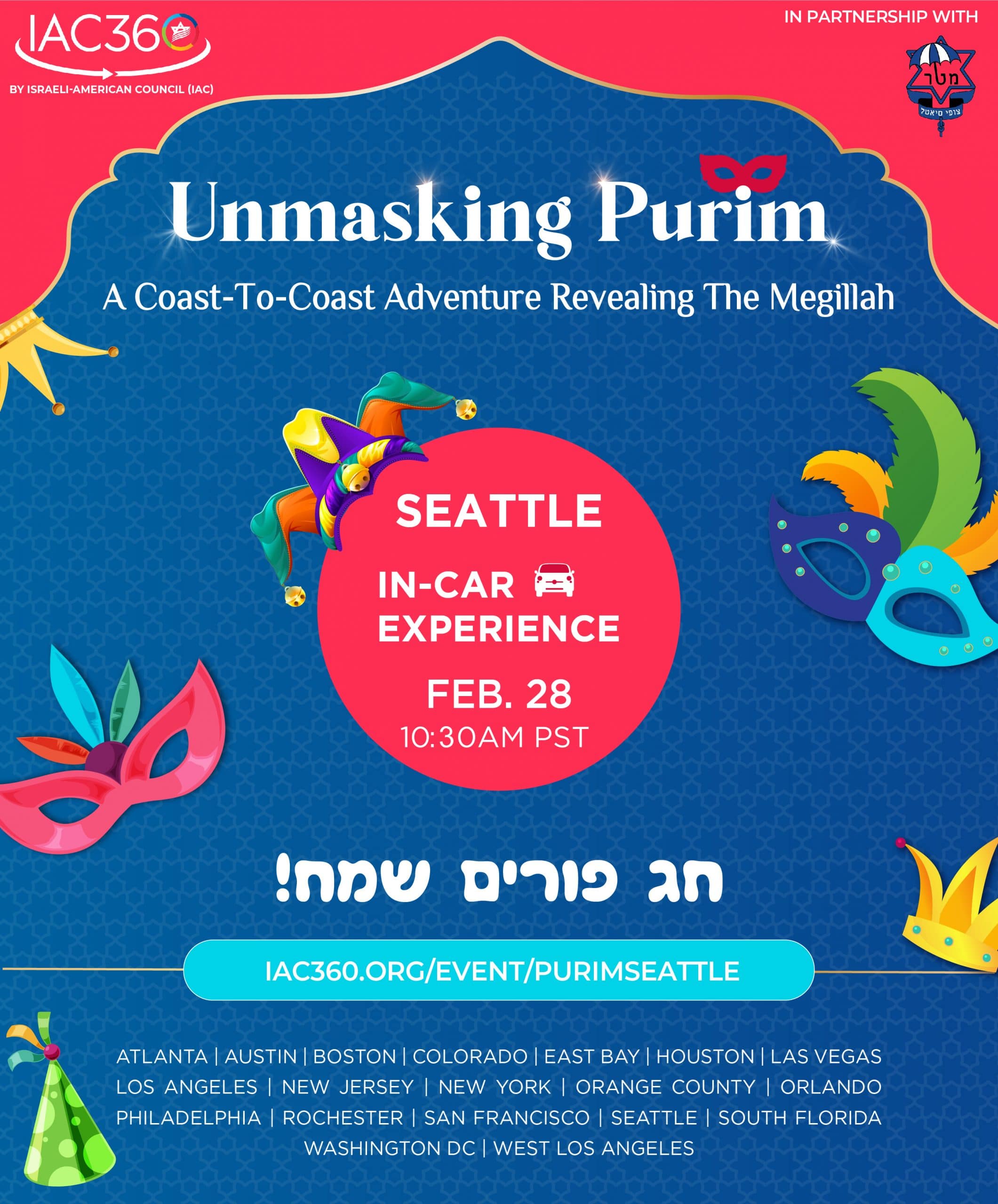 this course is also available on different days
Need some help picking the right course ?
You're not sure what program is fit for your kids ? We're here to help.
Fill the form bellow and we will get back to you quickly so we can pick together the right courses.
×