Community Roundtable
Austin, TX
07:00 PM (MST)
Duration: 1 hour 30 minutes
We invite you to join us for our inaugural roundtable conversation, "A Seat at the Table: The Israeli-American Emerging Voice."
This exciting day will begin with a national overview of the Israeli-American community
followed by regional conversations across the country.
Join other stakeholders, donors, organizational leaders, influencers, and community
members in exploring how we can bring the Israeli-American voice to the broader Jewish community landscape.
Due to COVID 19 Pandemic and in order to maintain the health of our community – participation in our event requires signing a health form when you arrive to the event. Please do not come if you are experiencing symptoms or have been exposed to someone who is sick. Help us all keep our families, friends, and community healthy – we all share the responsibility!
This event is in partnership with Shalom Austin.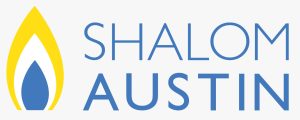 this course is also available on different days
×