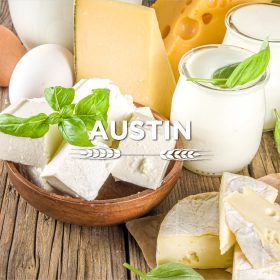 Shavuot Celebration
Austin, TX
Regional Event , Shishi Israeli
05:00 PM (CST)
Duration: 3 hours
We invite you and your families to join our Shavuot event and to say: We support Israel!
At the event, we will collect drawings, letters and short videos to express your support of the children in Israel and we will forward them to families in Israel. Together we will create a "Basket of Love "
We will also have activities for the kids, kabbalat Shabbat and much more. We will have desserts options for purchase. It will be at the JCC back parking lot.
אנו מזמינים אתכם להצטרף לאירוע שבועות שלנו, לחבור יחד, לשלוח אהבה מתוך האירועים לילדי ישראל ולמשפחותיהם ולומר – אנו תומכים בישראל!
בארוע, אנחנו נאסוף ציורים, מכתבים וסרטונים קצרים להבעת תמיכה בילדי ישראל. את המסרים שלכם אנו נעביר למשפחות בישראל ויחד ניצור "טנא של אהבה"
יהיו לנו פעילויות לילדים, הכנת ביכורים, קבלת שבת ועוד הפתעות. תהיה אפשרות לקנות קינוחים במקום. הכל יהיה בחניה האחורית של הגיסיסי (מול הביה"ס היהודי).
this course is also available on different days
×