IAC Care NY helps shelters in NY!
New York, NY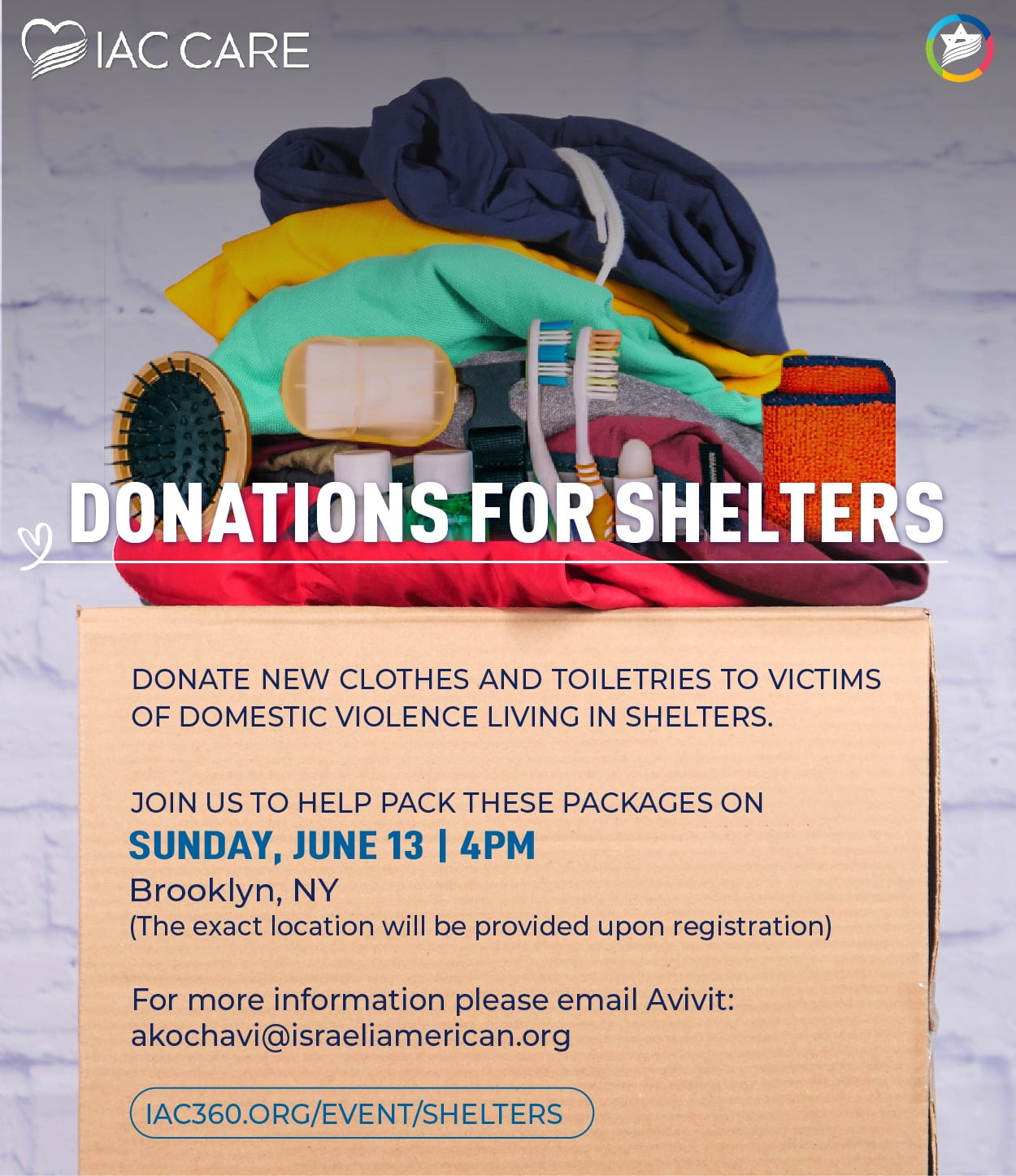 11:00 AM (EST)
Duration: 3 hours
We need your help! IAC Care NY would like to donate new clothes and toiletries to victims of domestic violence living in shelters. Please join us in Brooklyn to help pack these care packages on June 13. We are looking for anyone who can help – adults, teens, young professionals and families, all are welcome. To learn more about this project, please email akochavi@israeliamerican.org
IAC Care NY תורמים בגדים ומוצרי טיפוח חדשים לקורבנות אלימות במשפחה המתגוררים בשלטרים ואנו זקוקים לעזרתכם.
אנא הצטרפו אלינו ב 13 יוני (יום ראשון) לארוז את הערכות עבור השלטרים.
אנו נשמח לכל עזרה מהקהילה – מבוגרים, בני נוער ומשפחות.
למידע נוסף אנא שלחו דוא"ל – akochavi@israeliamerican.org
this course is also available on different days
Need some help picking the right course ?
You're not sure what program is fit for your kids ? We're here to help.
Fill the form bellow and we will get back to you quickly so we can pick together the right courses.
×