Virtual Event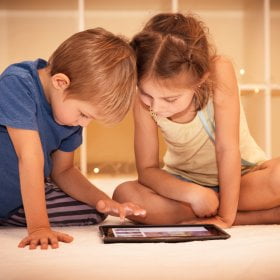 The Blue Pine Cone – Shaping & Understanding the Effects of Technology on Children
09:00 AM (PST)
Duration: 1 hour
The Psychology of Technology is a nickname for a particularly fascinating field of research. The diverse studies that are the focus give parents an objective and deeper understanding of the existing (digital) challenges facing us today. When parents are exposed to the many findings of these diverse studies they feel more confident in making decisions regarding the digital field. In addition, this course introduces practical application steps and suggestions for action. This course in in Hebrew.
הפסיכולוגיה של הטכנולוגיה הוא כינוי לשדה מחקר מרתק במיוחד. המחקרים המגוונים שנעשים בו נותנים להורים הבנה אוביקטיבית ועמוקה יותר של המצב הקיים. כאשר הורים נחשפים לממצאים של המחקרים המגוונים הם מרגישים בטוחים יותר לקבל החלטות בתחום הדיגיטל. מעבר לכך הקורס נותן ממש צעדים יישומים וברורים והצעות לפעולה. השיעור יועבר בעברית.
this course is also available on different days
Need some help picking the right course ?
You're not sure what program is fit for your kids ? We're here to help.
Fill the form bellow and we will get back to you quickly so we can pick together the right courses.
×