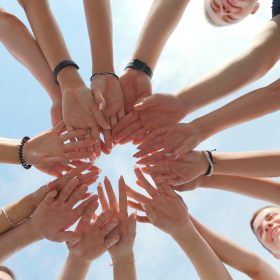 The B'nai/B'not Mitzvah: Ofek Project
Mon., OCTOBER 25TH TO Mon., MAY 2nd
04:00 PM (PST)
Duration: 45 minutes
Full syllabus of the course:
Class #1 – Study about Jewish life cycle from childhood to maturity  (B'nai/B'not Mitzvah
Class #2 – Define what belonging to family and community means
Class #3 – Learn about Jewish ceremonies – How do we mark and celebrate special moments
Class #4 – Discover the Jewish bookshelf
Class #5 – Add new music and text to traditional prayers
Class #6 – Explorer – Jewish customs and what we are wearing (Kipa, Talit)
Class #7 – Study about The Mitzvot (commandments) and Jewish values
Class #8 – Learn about Tikkun Olam and Tzedakah, our moral commitment
Class #9 – Share family tradition – LeDor VaDor
Class #10 – Learn about leadership through different perspectives
Class #11 – Contemporary practices of leadership – responsibility, independence, maturity
Class #12 – Discover what you are passionate and care about
Class #13 – Experience and translate an idea into action
Class #14 – Engage in the different communities you belong to
Class #15 – Find ways to add your voice and help the different causes
Class #16 – Gain tools for crafting your own project
Class #17-  Work on your community project
Class #18 – Write your own Drash (interpretation) about your project
Class #19 – Bring it all together – practice presenting the project
Class #20 – Present your project at the end of the course
סילבוס מפורט של המפגשים:
שיעור #1 – מעגלי החיים – מילדות לבגרות (בני-בנות מצווה)
שיעור #2 – מהי שייכות למשפחה ולקהילה
שיעור #3 – טקסים ביהדות ואיך אנחנו חוגגים ומציינים זמנים מיוחדים
שיעור #4 – מדף הספרים היהודי (תורה, סידור, הגדה)
שיעור #5 – נוסיף את קולנו במוסיקה לתפילות מהמסורת
שיעור #6 –  מה אנחנו לובשים לפי המנהג היהודי (טלית, כיפה)
שיעור #7 – מידות, ערכים ומצוות ביהדות
שיעור #8 – תיקון עולם וצדקה – מחויבות מוסרית
שיעור #9 – חפצים וערכים שעוברים במשפחה מדור לדור
שיעור #10 – מנהיגות דרך עדשות שונות – ביהדות ומעבר
שיעור #11 – מנהיגים בימינו ומה אפשר ללמוד מהם על אחריות, עצמאות והתבגרות
שיעור #12 – מה חשוב לכם ומה אתם רוצים לשנות בעולם סביבכם
שיעור #13 – איך הופכים רעיון לפעולה לפרויקט עבור הקהילה
שיעור #14 – חיבור לקהילות השונות סביבכם כדי לעזור, ליישם ולשנות
שיעור #15 –  איך מוצאים דרכים לעזור ולהוסיף את קולכם לדברים החשובים לכם
שיעור #16 – רכישת כלים לעיצוב פרויקט אישי עבור הקהילה
שיעור #17 – נעבוד ביחד על כל פרויקט אישי משלכם
שיעור #18 – דרשה – נכתוב את פירוט הפרויקט, הצורך בו והרעיון מאחוריו
שיעור #19 – עכשיו הזמן להתכונן ולתרגל את הצגת הפרויקט
שיעור #20 – הצגת הפרויקט האישי לפני המשפחה והקהילה
this course is also available on different days
Need some help picking the right course ?
You're not sure what program is fit for your kids ? We're here to help.
Fill the form bellow and we will get back to you quickly so we can pick together the right courses.
×