Virtual Event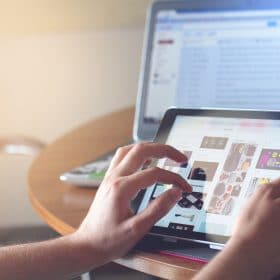 The Speed of Change – Adapting to the Digital World
02:00 PM (PST)
Duration: 45 minutes
We want to invite you to be part of our very important and interesting course -Human Digital Training (HDT).
This course is a revolutionary course.
It is going to teach you how to prepare your brain and your body in this new digital world.
Are you curious about:
What has been discovered by science?
How do I prepare my brain to handle the digital world?
How can I achieve better concentration skills?
How can I be more creative?
How can I manage my stress?
Then this course is for you and you are welcome to join us.
אנו מזמינים אתכם לקחת חלק בקורס חדשני ומרתק לבני נוער בנושא האדם והדיגיטל. מטרת הקורס הינה לתת ידע וכלים על עולם החדש ואיך להתנהל עם כל הטכנולוגיה סביבנו כבטוחה יותר ומעשירה יותר למוח ולנפש.
הטכנולוגיה היא פה כדי להישאר, והיא הולכת להיות מהירה יותר, נוכחת יותר ואינטנסיבית יותר. בואו נכין את עצמנו.
יש מגוון רחב של אירועי ותחומי חיים שלקראתם נהוג לעשות אימוני הכנה: הכנה לבגרויות (מבחני סוף שנה), לפסיכומטרי, לצבא, לקבלת רישיון נהיגה ועוד.
קורס ההכנה שלנו עוסק בשני היבטים עיקריים: הכנת הילדים להתמודדות נפשית יעילה יותר מול קצב השינויים הטכנולוגיים, ולמידה כיצד להשתמש בדיגיטל בצורה שתועיל למוח מבלי לפגוע בו.
RECURING EVENT

(5 SESSIONS)
Tue., MARCH 23rd
02:00 PM

(PST)
Tue., APRIL 06TH
02:00 PM

(PST)
Tue., APRIL 20TH
02:00 PM

(PST)
Tue., APRIL 27TH
02:00 PM

(PST)
Tue., MAY 04TH
02:00 PM

(PST)
this course is also available on different days
Need some help picking the right course ?
You're not sure what program is fit for your kids ? We're here to help.
Fill the form bellow and we will get back to you quickly so we can pick together the right courses.
×