Virtual Event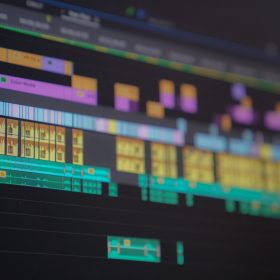 Video Editing and Creating Videos 5th-8th Grade
Enrichment , Ofek , Teen & Kids
04:00 PM (PST)
Duration: 45 minutes
This is your chance to improve your videos or to create a cool video from scratch. You will learn how to design a plot, how to create cool effects, and how to edit your story into an attractive video. We will be learning with free editing software, but you can continue editing on your favorite software.
אנו מזמינים אתכם ללמוד כיצד תוכלו לשפר את ביצועי עריכת הוידאו שלכם או ליצור וידאו מגניב משלכם.
במהלך המפגשים נלמד כיצד לבנות עלילה שתהיה נגישה לצופה ואיך להוסיף לה אפקטים כך שבסופו של דבר נוכל לערוך הכל לכדי סרטון מדליק שאנשים יהנו לצפות בו. נלמד לערוך על תוכנה חינמית, אבל אתם גם מוזמנים להמשיך לערוך על התוכנה האהובה עליכם.
this course is also available on different days
×