Virtual Event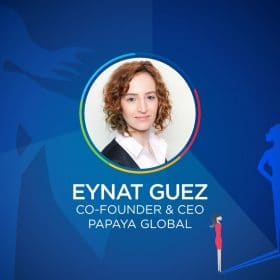 Women in Tech
In partnership with ICON
11:00 AM (PST)
Duration: 1 hour 30 minutes
Hear the story of Eynat Guez Co-Founder and CEO of Papaya Global, a company that provides a people and payroll platform, and very recently raised a C round at a Unicorn ($billion$) valuation!
What makes Eynat's story even more special is that she grew her company to such heights during the pandemic lockdown while having her 3rd child!
The event will be held  in Hebrew.
To join the event please  register  HERE 
this course is also available on different days
Need some help picking the right course ?
You're not sure what program is fit for your kids ? We're here to help.
Fill the form bellow and we will get back to you quickly so we can pick together the right courses.
×