Virtual Event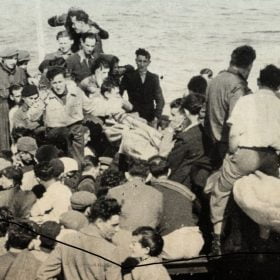 Holocaust Remembrance Day Ceremony
"Coast to Coast"
Coast to Coast , Yom Hashoah
09:45 AM (EST)
Duration: 1 hour 15 minutes
Ghetto Fighters' House is inviting you to join the traditional closing ceremony of Yom Hashoah, broadcast live from Israel.
This year 5781/2021, we will gather to remember those who don't have a family to honor their names. The event will be held in Hebrew with some English subtitles.
this course is also available on different days
Need some help picking the right course ?
You're not sure what program is fit for your kids ? We're here to help.
Fill the form bellow and we will get back to you quickly so we can pick together the right courses.
×