Virtual Event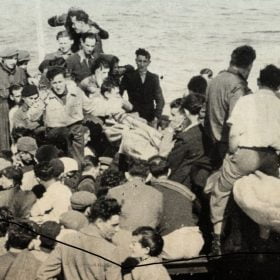 Holocaust Remembrance Day Ceremony
"Coast to Coast"
Coast to Coast , Yom Hashoah
09:45 AM (EST)
Duration: 1 hour 15 minutes
Ghetto Fighters' House is inviting you to join the traditional closing ceremony of Yom Hashoah, broadcast live from Israel.
This year 5781/2021, we will gather to remember those who don't have a family to honor their names. The event will be held in Hebrew with some English subtitles.
this course is also available on different days
×