Virtual Event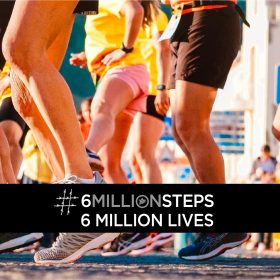 Yom HaShoa 6 million steps for 6 million lives hike
University
12:00 PM (CST)
Duration: 2 hours
Join Tulane Mishelanu as we take part in a unique effort to preserve the memory of the Holocaust, by walking towards the goal of reaching 6 Million Steps in honor of 6 million Jewish lives lost. All are invited to join us in our walk across City Park on Saturday April 3rd at 12 pm CT. We will be tracking out steps and adding it to the IAC national count and be part of this cross-state effort toward commemorating the victims of the Holocaust. During the walk we will share stories of individuals who survived as well as host a small remembrance ceremony for the millions who didn't. You are invited to take an active part by sharing stories and songs or texts related to the subject. Help us ensure the lessons of the Holocaust continue to live on!
this course is also available on different days
Need some help picking the right course ?
You're not sure what program is fit for your kids ? We're here to help.
Fill the form bellow and we will get back to you quickly so we can pick together the right courses.
×